The mission of The Amadeus Youth Symphony of Florida is to provide great quality symphonic music education for South-Florida youth, developing a love and appreciation for the arts while nurturing the cultural life of the community with performances of classical music. The Amadeus Youth Symphony of Florida is modeled after the world most successful youth orchestra program: the Venezuelan "El Sistema". Amadeus-YSF is inspired on this program's philosophical and pedagogical ideologies.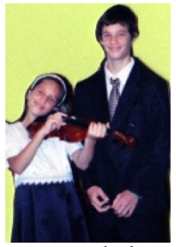 Amadeus-YSF hosts several ensembles of different levels including a professional orchestra in which advanced youth performers peer with professional musicians for concerts. As part of the orchestra program, instrumental classes are offered as several locations.
Classes are set as comprenhensive music lessons including music theory. ear trainning and performing technique. Through the instructional materials and the performing repertoire, students are exposed to the finest classical and contemporary music.